Title
The Ultra-High Net Worth Private Equity Investing Report 2023
The Ultra-High Net Worth Private Equity Investing Report 2023 summarises information provided by a total of 120 Ultra-High Net Worth (UHNW) investors. Participant investors are headquartered across 36 countries, with 81% being in Europe. They include single-family offices (SFOs) and individual investors (81%), as well as multi-family offices (MFOs) (19%). The average assets under management for SFOs and individual investors is US$725 million. On average, MFOs manage US$256 million on behalf of each client family and serve 22 families.
The report examines participant motivations for investing in private equity, the challenges faced, and investment processes adopted. It also conducts a deep dive into ultra-high net worth private equity portfolios – detailing allocations across sub-asset classes (e.g., direct and fund investments), strategies (e.g., venture capital, growth equity, buyouts), geographies, and sectors. The report documents where investors see opportunities, as well as the risks they believe they face. Private equity differs considerably from traditional asset classes, and the report details  'top tips' shared by participants for the benefit of relative newcomers to the asset class.
The quantitative data for the report was collected between August and December 2022. In addition, a total of 10 interviews were conducted in February 2023.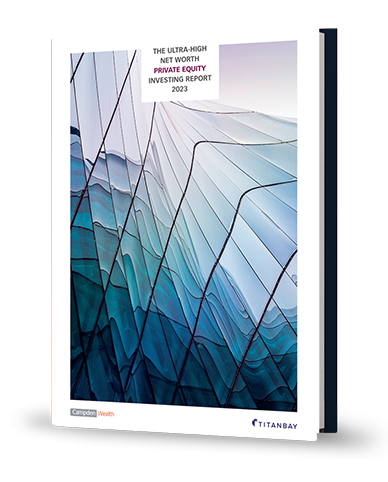 Format
PDF - Free of charge