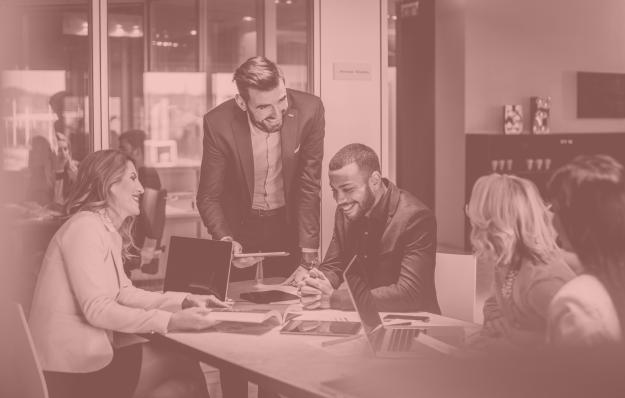 Campden Wealth
Senior Researcher
London, UK
A new vacancy to join Campden Research team, working on high-value projects such as Global Family…
A new vacancy to join Campden Research team, working on high-value projects such as Global Family Office Report.

Gaining real insight into the world's wealthiest business-owning and financial families, and their family offices, is one of the biggest challenges within market research today. Most who attempt it rely on Secondary Research with all of its limitations. The Research Team at Campden Wealth is one of the very few that conducts Primary Research within this important community, recruited through Camped Wealth's extensive network. The resulting insights are extraordinarily valuable to the community and those that service them, and the Research Team has enjoyed rapid growth and wide acclaim. We are now hiring for the position of Research Consultant, reporting to the Director of Research, to build on the success. The position will see you take responsibility for sponsored research projects into the community, with complete ownership of all stages from scoping out the research to producing a thought leadership report containing the key findings. The main responsibilities of this position include (but are not limited to):

- Project management – Ensure that each project is properly planned and executed and that the research is done to the highest standard.

- Research – Conduct qualitative and quantitative research as appropriate for projects – most projects involve a blend of both. You will develop discussion guides/quantitative surveys, help recruit research participants, conduct interviews, analyse results, lead the identification of key findings and brainstorm implications.

- Sponsor management – Manage the research sponsors to ensure that they are appropriately engaged and involved at every stage in the process, while protecting the absolute independence of the research. You will also seek to understand the sponsor and their wider needs, and think about other future opportunities.

- Report writing and presentation – Write thought leadership reports containing the key findings, ranging in length from 20-90 pages. These reports must be well structured and written, with the key findings made very accessible. Additionally, you will, in time, be expected to present the findings at Conferences arranged for the community around the world.

- Team working – A key part of our success is teamwork, and you must work well with others and contribute to a supportive and inclusive working environment.

Preferred Qualifications:

- At least five years of relevant experience in qualitative and quantitative research, either on the client or agency side.

- Experience with banking and investments (across multiple asset classes would be ideal).

- Outstanding writing and editing skills in English, and experience of authoring research reports.

- Excellent academic credentials.

- Previous experience in successfully managing clients and client relationships.

- Ability to work as a member of a closely-knit team.

- Interest in wealthy business-owning and financial families, and their family offices.

- Working knowledge of quantitative research analysis software such as Q.

London, UK
Apply
Campden Club
Membership Development Executive
London, UK
The main purpose of this role is the successful delivery and the development of new Campden Club…
The main purpose of this role is the successful delivery and the development of new Campden Club memberships, through identifying new opportunities, in line with the company's growth aspirations. Increasing profitability and market share through interaction that results in winning Club membership application. Specific duties will include:

Member Acquisition
• Identify key cities, geographies and target audience (families and family offices) for Club acquisition
• Proactively call families and private investors arranging meetings and setting-up calls
• Actively engage with families and Family Office Executives at all Campden events
• Actively engage with families and executives at networking events, client meetings, and competitive conferences
• Build pipeline of membership prospects
• Converts prospects and closes Club membership sales
• Implement EMEA Membership marketing strategy and plan on behalf of Membership

Key Performance Indicators
• Meet /exceed set targets on monthly, quarterly & annual basis in terms of both revenue, value and relationship development.
• Obtain necessary account data to develop prepare and maintain Strategic Account Plans (SAPs)
• Identify growth opportunities and generate action plans to win business
• Develop and maintain accurate sales pipeline information on 365 Dynamics
• Ensure that forecasts are maintained and up to date to reflect all current works and membership opportunities
• To accurately develop and maintain all client information on 365 and to record daily all tasks and update private investor membership conversion status
• Weekly account synopsis report detailing project status, relationship status, internal risks, external opportunities & threats.
• Capture and report any issues affecting client relations

Product knowledge and development
• Effectively communicate conversion expectations to senior management in a timely and clear fashion, providing all necessary information.
• Documenting in writing and on 365 if deviating from projections
• Understand market trends and competitor activity and how these can be translated into opportunities for sales growth.
• Capture all sales data on monthly basis.

Key Competencies
• Action Oriented
o Enjoys working hard; is action oriented and full of energy for the things he/she sees as challenging; not fearful of acting with a minimum of planning; seizes more opportunities than others
• Customer Focus
o Is dedicated to meeting the expectations and requirements of internal and external customers; gets first-hand customer information and uses it for improvements in products and services; acts with customers in mind; establishes and maintains effective relationships with customers and gains their trust and respect
• Priority Setting
o Spends his/her and the time of others on what's important; quickly focuses on the critical few and puts the trivial many aside; can sense what will help or hinder accomplishing a goal; eliminates roadblocks; creates focus
• Interpersonal Savvy
o Relates well to all kinds of people, up, down, and sideways, inside and outside the organization; builds appropriate rapport; builds constructive and effective relationships; uses diplomacy and tact; can diffuse even high –tension situations comfortably
• Integrity and Trust
o Is widely trusted; is seen as a direct, truthful individual; can present the unvarnished truth in an appropriate and helpful manner; keeps confidences; admits mistakes; doesn't misrepresent him/herself for personal gain.
• 5 years direct work experience within a sales/membership development role
• Experience of developing relationships
• Sound commercial awareness
• Ability to prepare and present proposals and ideas in an articulate manner to sell the features and benefits of our product and services.
• Strong written and oral communication and presentation skills.
• Excellent planning and organizational skills
• Ability to effectively prioritize and execute tasks in a high-pressure environment is crucial.
• Excellent relationship management, focused upon providing a responsive and professional service.
• Competent and proficient understanding of IT platforms.
• Strong interpersonal skills

COMPENSATION: circa £38k
COMMISSIONED: per acquisition

London, UK
Apply