Title
Family Offices Investing in Venture Capital 2021-2022 - A Roadmap to VC Success
In the last decade, family offices have become more prominent and sophisticated venture capital investors. The Family Offices Investing in Venture Capital 2021-2022 series summarises information provided by 139 representatives of ultra-high net worth families around the world with experience in venture investing.
A Roadmap to VC Success, part one in a four-part series, uncovers the 'venture investing maturity model' – i.e., the path that family offices tend to follow in their venture journeys. It identifies how family offices staff and compensate their VC teams, structure their VC investment, source deals, and monitor investments. It delves into the typical family office VC portfolio (e.g., number of funds, co-investments, direct investments, secondaries etc. held, and average investment sizes) and plans for the next 24 months. The report also includes a summary of the lessons learnt by experienced family offices on their venture journeys which they believe are the most helpful to family offices just starting out in the asset class.
Contact SVB's Family Office Practice: Shailesh Sachdeva, the managing director of Family Office Practice at SVB Capital.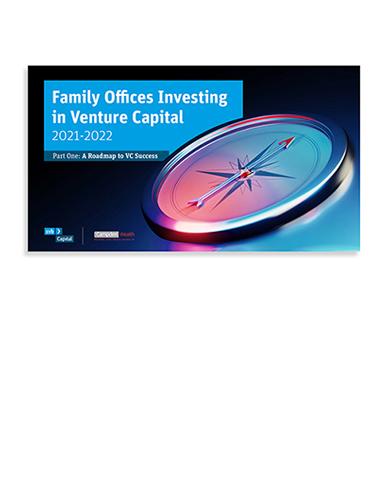 Format
PDF - Free of charge