The 26th European Family Office and Investment Forum
31st May - 01st June 2023
In person
The 26th European Family Office and Investment Forum
31st May - 01st June 2023
2023
In person
Geneva, Switzerland
Megatrends and Market Changes: Informing Your Strategic Decisions
The leading event for families of substantial wealth and their private offices for the optimisation of investment portfolios.
While eastern Europe faces an escalated war with Russia, there has also been a major correction in the tech industry, plus a run on the banks – the likes of which have not been seen since 2008. This is in the backdrop of a post-Covid recovery across many industries, rising interest rates, inflation, and an ever-increasing risk of cyber-crime and digital fraud, which is putting pressure on investors to find low-risk Alpha across their portfolios. 
Does that mean traditional portfolio construction is dead? If it is a case of history repeating itself, then what advantages do UHNWI and Family Offices have that will enable them to avoid the risks while maximising the opportunities on the horizon?
The historic city of Geneva provides the setting for the 26th Annual Family Office & Investment Forum, which will be the pinnacle education and networking event for Family Offices wanting off-the-record conversations about how best to invest and manage their wealth. The city, once the centre of the Protestant Reformation and is home to the Geneva Convention, will host our investment forum at the Mandarin Oriental Hotel, as the event guides our audience through key threads and topics for discussion to help better inform and build reliable connections for the future ahead.
From investing in a disruptive market, to enhancing your capital risk strategy, learn from Family Office CIOs, CEOs, Principals and Signatories, as they discuss topics that include: divesting from bad investments, finding value and avoiding loss, choosing the best time to exit, distinguishing between real and fraudulent investment opportunities, due diligence, decision making under stress, member-led roundtable discussions, and more. 
Inform your strategy with the best-in-class across two days this May 31st  and June 1st in Geneva.
Topic discussions across the forum days include -
1. The Effects Of Global Market Disruption 
2. Strategic Alignment: How to Deliver Your Vision 
3. Enhancing Your Capital Risk Mitigation
4. Protect from Digital Frauds
5. Leading the Family: A CIO & CEO in Conversation
6. Benchmarking Performance Against the Market
7. Commodities of Tomorrow: Making the Most of Finite Resources
8. Making Due Diligence Both An Art and Science
WHO CAN ATTEND?  
Campden Club Members along with new Principals and family members who take an active role in family office investment, Ultra-high-net-worth individuals and private investors, the CEO's and CIO's from family offices will all be able to build their expertise and uncover new opportunities by attending the forum.
Not a member? Please use the qualify now button below or contact Liam Smith on liamsmith@campdenwealth.com for more information.
Reasons to attend
to assess the effectiveness of your family office for the world we see today
from other families of significant wealth, executives of family owners of privately-held businesses, offering their advice on how to succeed and avoid pitfalls in China's evolving business environment
on the unique challenges families face through innovative conference agendas comprising of case studies, one-to-one interviews, roundtables, workshops and interactive panel discussions
with the local and global community of ultra-high-net-worth families
freely in exclusive, informal environments with an emphasis on privacy
6. Build long-lasting relationships and friendships
with family principals, family members and their next generation
Partners
Supporting partners
X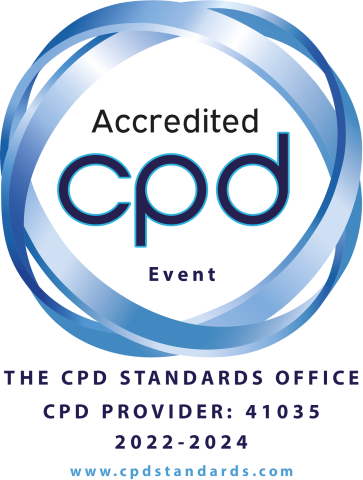 Continuing Professional Development is a commitment to ongoing lifelong learning. CPD encourages looking forward and identifying opportunities to learn something new, refresh existing knowledge, improve skills, or simply keep up-to-date with the latest developments within a particular profession or industry.
Venue & Accommodation
Venue & Location
Mandarin Oriental
Quai Turrettini 1
1201 Genève
Switzerland
FAQs
Q.
How do I qualify to attend?
A.
Attendance is strictly limited to qualifying family offices, family businesses and UHNW's. Click the Qualify Now button to start the qualification process and a member of the team will be in touch.
Q.
Where do I find more information?
A.
The Campden Wealth team are happy to assist:
Attending as a delegate: email liamsmith@campdenwealth.com
Speaking opportunity: email claireallen@campdenwealth.com
Corporate partnership opportunities: email kevingrant@campdenwealth.com

For more information on the upcoming meeting