The European Family Alternative Investment Forum
28th February - 01st March 2023
In person
The European Family Alternative Investment Forum
28th February - 01st March 2023
2023
In person
London, UK
Adapt, Survive, Thrive: Finding Alpha in the New Normal
With a near global recession & interest rates rising; for dynamic families the opportunity for outperforming the stock market with alts accelerates. The Family Alternative Investment Forum is the peer-to-peer platform for growth, for alternative investment portfolios, and those who direct them. 
The event provides family-focused actionable intelligence, covering asset classes including private equity, credit, real estate & venture capital; whilst also offering insights into the nascent and niche including crypto & luxury investments. Helping ensure the families attending stay ahead of the market and peers: adapting, surviving, and thriving, in the downturn, and for generations beyond.
WHO SHOULD ATTEND?  
Campden Club Members along with individuals at the forefront of developing and implementing investment strategy will benefit most from the themes discussed and the fellow families they'll meet. Principals and family members who take an active role in family office investment, Ultra-high-net-worth individuals and private investors, the CEO's and CIO's from family offices will all be able to build their expertise and uncover new opportunities by attending the forums.
Not a member? Please use the qualify now button, contact Liam Smith below or on liamsmith@campdenwealth.com for more information.
Reasons to attend
to assess the effectiveness of your family office for the world we see today
for wealth preservation - build a resilient, long-term portfolio
strategies to turn venture-stage companies into
world-beaters
the latest strategies employed by family offices and UHNW investors
with some of the world's foremost family offices and wealth holders
in a private peer-to-peer network meeting
Partners
Supporting partners
X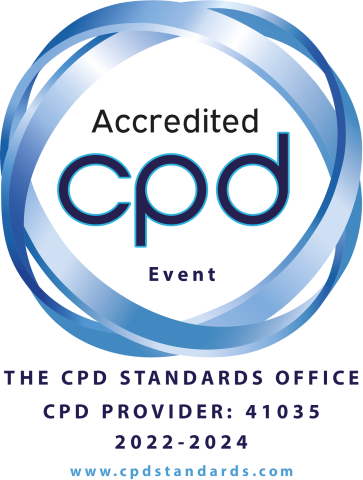 Continuing Professional Development is a commitment to ongoing lifelong learning. CPD encourages looking forward and identifying opportunities to learn something new, refresh existing knowledge, improve skills, or simply keep up-to-date with the latest developments within a particular profession or industry.
Venue & Accommodation
Venue & Location
The Carlton Tower Jumeirah Hotel
One Cadogan Place, 
Knightsbridge, 
London, 
SW1X 9PY
FAQs
Q.
How do I qualify to attend?
A.
Attendance is strictly limited to qualifying family offices, family businesses and UHNW's. Click the Qualify Now button to start the qualification process and a member of the team will be in touch.
Q.
Where do I find more information?
A.
The Campden Wealth team are happy to assist:
Attending as a delegate: email liamsmith@campdenwealth.com
Speaking opportunity: email claireallen@campdenwealth.com
Corporate partnership opportunities: email kevingrant@campdenwealth.com

For more information on the upcoming meeting