The 25th European Family Office Forum
The 25th European Family Office Forum
London, UK
The decisions that have shaped the past, and the strategies that will shape tomorrow; join the leading families and their principals as they meet to discuss, inspire, and guide each other through today's most pressing challenges, at the 25th Anniversary of The European Family Office Forum.
Ensuring operational excellence, balancing costs and resources, and strengthening the governance and decision-making processes of the Family Office, are necessary for those who truly want to generate, preserve, and pass on their wealth.
Now is also the time to take stock of the long view: what investments are generating strong returns, and what impact does legacy have on the ability to operate in the current market? Which technologies are creating the Family Office of the future, and how can principals create robustness and a resilience against the harshest of conditions?
Mitigating risks by carefully choosing partners and fostering a strong network, two days of content, networking, and reflection are curated to support sophisticated families determined to succeed.
*A NXG MEMBER OF YOUR FAMILY IS INVITED TO JOIN THE FORUM TO ENHANCE THE CONTENT EXPERIENCE, EXPLORE CROSS-GENERATIONAL BEST PRACTICES AND ENCOURAGE COMMUNICATION.

WHO CAN ATTEND?  
Campden Club Members along with new Principals and family members who take an active role in family office investment, Ultra-high-net-worth individuals and private investors, the CEO's and CIO's from family offices will all be able to build their expertise and uncover new opportunities by attending the forum.
Not a member? Please use the qualify now button below or contact Liam Smith on liamsmith@campdenwealth.com for more information.
Reasons to attend
to a highly exclusive global peer-to-peer network
from other families of significant wealth, executives of family owners of privately-held businesses, offering their advice on how to succeed and avoid pitfalls in China's evolving business environment
on the unique challenges families face through innovative conference agendas comprising of case studies, one-to-one interviews, roundtables, workshops and interactive panel discussions
with the local and global community of ultra-high-net-worth families
freely in exclusive, informal environments with an emphasis on privacy
6. Build long-lasting relationships and friendships
with family principals, family members and their next generation
Partners
Supporting partners
X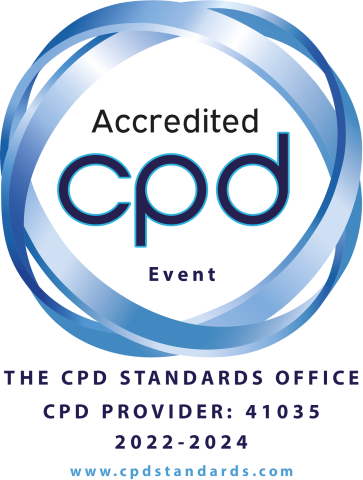 Continuing Professional Development is a commitment to ongoing lifelong learning. CPD encourages looking forward and identifying opportunities to learn something new, refresh existing knowledge, improve skills, or simply keep up-to-date with the latest developments within a particular profession or industry.
Venue & Accommodation
Venue & Location
The Carlton Tower Jumeirah
1 Cadogan Pl, London SW1X 9PY
For more information on the upcoming meeting